■
Biodiversity Measures
-Protecting Elephant Calves in Sri Lanka-
Ceylon elephants in the vicinity of a dam construction site in Sri Lanka are at risk of going extinct. Maeda used its "dividends to the earth" to support a project that protects and nurtures orphaned elephant calves and returns them to the wild.
-Afforestation Activities in Cambodia-
Since Maeda began doing business in Cambodia in 1968, it has conducted social contribution activities in parallel with social infrastructure development. Under a movement they call "Abundant Flowers and Trees throughout Cambodia," the Phnom Penh Office has provided approximately 2,000 seedlings grown by Japanese and local staff members for tree-planting activities conducted by elementary and middle schools and other organizations since 2005.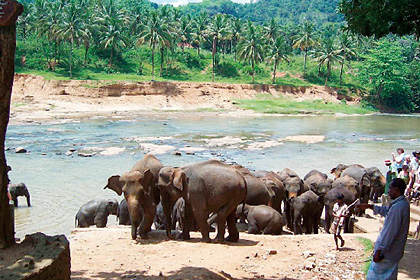 Protected elephant calves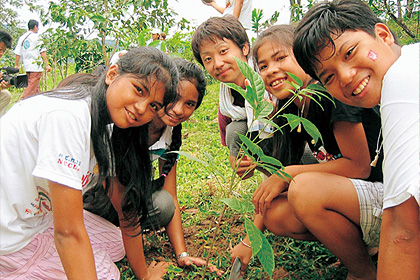 Tree-planting activities in Cambodia